The American Society for Nutrition (ASN) Award
$name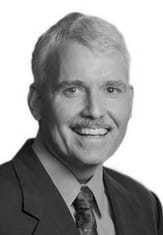 2017: John C. Peters, PhD
Dr. Peter's is the tenth recipient of the ASN McCormick Science Institute Research Award. One of Dr. Peters' main interests is investigating ways to improve diet quality and eating behavior to improve health and quality of life. This has involved understanding the physiological and behavioral regulation of food intake and preference. His early work investigated the link between dietary composition and brain neurotransmitter synthesis in rats as one mechanism by which food may directly influence eating behavior (Am J Physiol 252:R901-R911, 1987; Physiol Behav 27:287-298, 1981). Later, Dr. Peters worked at the Procter and Gamble Company for 26 years as a research scientist and then research manager doing basic science and clinical trials exploring ways to apply scientific knowledge and food technology to products and services that can help people achieve better health. Much of this work focused on finding ways to reduce dietary fat, saturated fat and calories while preserving food liking. His team developed novel reduced calorie triglycerides like Caprenin, composed of medium chain and very long chain fatty acids and demonstrated a calorie value in humans of only 5 kcal/g yet preserved functional properties and liking (Int J Toxicol 10:357-367, 1991). He studied the effects of a zero calorie fat substitute, olestra, on control of food intake and found that there is no fat-specific appetite such that fat replacement can reduce fat and saturated fat while preserving liking (J Nutrition 127:1719S-1728S, 1997; Am J Clin Nutr 76:928-34, 2002). This work highlighted the importance of flavor and mouthfeel as key elements of food liking. More recently, he has focused on exploring strategies for helping people meet the dietary guidelines (e.g., reducing saturated fat and sugar) by using herbs and spices to improve the liking of healthy foods (Appetite 79:183-8, 2014; J Food Sci 79(10):S2117-26, 2014). This strategy is important as it supports current consumer trends to seek foods with natural ingredients and fewer additives.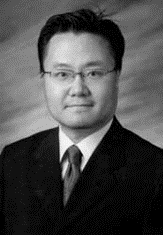 2016: Kee-Hong Kim, PhD
Dr. Kim is the ninth recipient of the ASN McCormick Science Institute Research Award. He is Associate Professor of Food Science, Purdue University. He received his doctorate degree in Food Science from Rutgers University where he studied under George Carman. He then was given the opportunity for post-doctoral training in the area of transcriptional regulation of adipogenesis and adipose tissue biology at the Department of Nutritional Sciences and Toxicology with Hei Sook Sul, University of California, Berkeley. He served as an assistant professor at Medical College of Wisconsin before accepting a position at the Department of Food Science, Purdue University in 2007. His research focuses on understanding the role of natural bioactive molecules found in culinary herbs and spices, and fruits and vegetables in adipose tissue development and their underlying mechanisms. His research also focuses on developing effective means to prevent and/or treat obesity and its related metabolic disorders using dietary compounds and their synthetic analogues. His recent works include investigation of the role of curcumin in adipogenesis and adiposity-dependent intestinal tight-junction, as well as the development of methods to improve bioavailability of curcumin. He has also studied the role of resveratrol analogues in lipid metabolism of adipose tissue and its impact on the development of obesity, and the metabolic link between adiposity and cancer. His research has been supported by funds from NIH, USDA and industry. He has won several research awards including ASNKorean Nutrition Society (KNS) award (2015) and Ralph W. and Grace M. Showalter Trust Awards (2009 and 2011). He is also an active member of ASN and currently serves on the Editorial board for Journal of Biological Chemistry, Journal Analytical Biochemistry and Journal of Medicinal Food.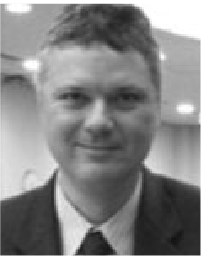 2015: Jean-Marc Zingg, PhD
Dr. Zingg is the eighth recipient of the ASN McCormick Science Institute Research Award. He is research scientist at the Vascular Biology Laboratory, JM-USDA Human Nutrition Research Center on Aging at Tufts University in Boston, Massachusetts. His research focuses on the regulatory role of vitamin E analogues and derivatives and of phytochemicals on signal transduction and gene expression in monocytes/macrophages, mast cells, and vascular smooth muscle cells and their impact on atherosclerosis, angiogenesis and inflammation. Dr. Zingg has been very active in the field of natural molecules of potential health benefits for human health and also present in culinary herbs and spices. Recent work has been dedicated to the analysis of the molecular mechanism of the anti-obesity effect of curcumin by studying the mechanisms of its hypolipidemic effects. Further on this note, Dr. Zingg studied the caloric restriction and its favorable impact on metabolic and immune/inflammatory profiles in obese mice and the additional effects of curcumin/piperine consumption. He has also studied the differential cellular uptake and metabolism of curcuminoids in monocytes/macrophages and the regulatory effects on lipid accumulation associated with the uptake. Dr. Zingg received his Ph.D in Biochemistry and Molecular Biology from the University of Basel, Switzerland. He currently serves on the Editorial board for Biofactors and the Journal of Vitamins & Minerals.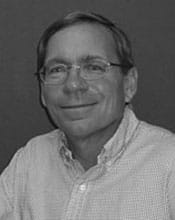 2014: Carl L. Keen, PhD
Dr. Keen is the seventh recipient of the ASN McCormick Science Institute Research Award. He received his Ph.D. from the University of California at Davis in 1979; where he also completed his post-doctorate work in the Department of Nutrition. In 1983, he joined the faculty of the University of California at Davis where he is currently a Professor in Nutrition and Internal Medicine. He chaired the Department of Nutrition from 1993 – 2006, and was the Interim Director at the University of California, Davis Foods for Health Institute from 2006-7. He has authored over 600 peer-reviewed publications. He has won several awards including the American Institute of Nutrition Bio-Serv Award (1985), and the American Institute of Nutrition Research Award (1995), and is the 2014 American Society of Nutrition recipient of the McCormick Science Institute Research Award. In 2002, he was recognized by the Institute of Scientific Information as a highly cited researcher in the Agricultural Sciences, and in 2004 he was recipient of the Teratology Society's Warkany Award for research accomplishments in developmental biology. In 2006, he was appointed as the first holder of the Mars Family Endowed Chair in Developmental Nutrition. He has served or has served on numerous government boards and panels, and editorial boards. Dr. Keen's research interests include the investigation of the influence of maternal diet on the risk for pregnancy complications (maternal and conceptus) and the influence of diet on the risk for age-related chronic diseases.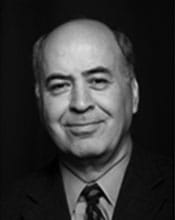 2013: Mohsen Meydani, DVM, PhD
Dr. Meydani is the sixth recipient of the ASN MSI research award. He received a Doctor of Veterinary Medicine from the University of Tehran, Iran and a PhD in Nutrition from Iowa State University. Currently, he is a Professor of Nutrition at the Tufts University, Gerald J. and Dorothy R. Friedman School of Nutrition Science and Policy. He also serves as the Director for the Vascular Biology Laboratory at the Jean Mayer USDA Human Nutrition Research Center on Aging at Tufts University. He conducts research in the area of dietary antioxidants and oxidative stress in vascular function and aging. Vitamin E has been and is the focus of his research in nutrition and aging and age-associated diseases. He has authored over 120 publications. Prof. Meydani served as President of the American Aging Association. He has also served on the Antioxidant Advisory Panel of the Alliance for Aging Research. Currently he serves on the Board of Directors of the American Aging Association and the New England Free Radical/Oxygen Society (NEFROS). He has served on ad-hoc grant review committees for NIA, NCI, and USDA as well as on the editorial board for the Journal of Nutrition and Free Radical in Biology and Medicine.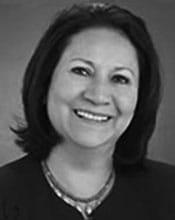 2012: Elvira de Mejia, PhD
Dr. de Mejia is the fifth recipient of the ASN MSI research award. She holds a B.S. degree in Biochemical Engineering from the National Polytechnic Institute (Mexico), an M.S. degree in Food Science and Technology from the University of California, Davis and a Ph.D. in Plant Biotechnology from the National Polytechnic Institute (Mexico). Dr. de Mejia joined the University of Illinois faculty in 2002. Her research focus and approach have been the identification of bioactive compounds in plant foods, the determination of their biological function and related potential health benefits, and their mechanism of action. She has studied foods, including spice and herbs with culinary and health potential. Her recent book on Hispanic foods reflects her passion for understanding and communicating the health benefits and functional properties of ethnic foods which are making entrance into U.S. markets. Her scientific contributions have advanced the understanding of the potential health benefits of herbal teas and she is recognized as a world authority on tea bioactive compounds. Dr. de Mejia has published over 60 peer-reviewed publications, over 100 scientific presentations on the areas of Food Science, Food Toxicology, and Chemoprevention at different national and international scientific meetings. She has served as: member of the National Committee for Food Regulations (Mexico); member of scientific evaluation committee of the National Council on Science and Technology (CONACYT, Mexico); President of the Association of Food Technologists (IFT Regional Mexican Chapter, Central Mexico); Advisor on Food Safety for the Mexican Department of Health; Mentor of students and promoter of science among the general public for the National Academy of Science (Mexico); Organizing Committee Member on Trilateral technical summits on "Food Safety in North America" (US-Mexico and Canada); Mentor of the International Intercampus Program (Mexico-Spain); Head and co-founder of several programs in Food Engineering and Food Science in different Universities in Latin America including the Doctoral program in Food Science in the central part of Mexico (PROPAC) where she implemented a vigorous educational and research program in Food Toxicology. She has served as major Professor to more than 25 graduate students at the Master and Doctoral levels, and 25 undergraduate students who have published their thesis in the area of Food Science, particularly Food Toxicology. She has received funding from industry and local and federal Mexican government sources, as well as UC-Mexus, Allen Foundation, OAS, AID, and USDA. She believes that "being a scientist and a teacher are one of the best vocations of the world and it is great to leave a legacy of motivated and educated people".

2011: David Heber, MD
Dr. Heber is the fourth recipient of the ASN MSI research award. Dr. Heber's primary areas of research are obesity treatment and prevention, the role of nutrition, phytochemicals, and botanical dietary supplements in the prevention and treatment of common forms of cancer and cardiovascular disease. He has conducted pioneering work on the antioxidant properties of culinary spices and herbs including a recent study that showed subjects who consumed a grilled hamburger patty with an antioxidant-rich spice mixture had lower plasma and urine malondialdehyde concentrations than when a non-spiced burger was consumed. Dr. Heber is Director of the Center for Human Nutrition at the University of California, Los Angeles, Professor of Medicine and Public Health, founding Chief of the Division of Clinical Nutrition in the Department of Medicine and the Founding Director of the Center for Human Nutrition at UCLA. He directs the NCI-funded Clinical Nutrition Research Unit and the NIH Nutrition and Obesity Training Grants at UCLA. Dr Heber is the author of over 100 peer-reviewed scientific articles, 25 book chapters, and two professional texts: Dietary Fat, Lipids, Hormones and Tumorigenesis and Nutritional Oncology (Academic Press, 1999, 2nd edition in preparation for 2005). Dr. Heber has also written four books for the public: Natural Remedies for a Healthy Heart (Avery Publishing Group 1998), The Resolution Diet (Avery Publishing Group 1999), What Color is Your Diet? (Harper Collins/Regan Books 2001), and The L.A. Shape Diet (Harper Collins/Regan Books March 2004.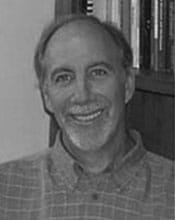 2010: David W. Kraus, PhD
Dr. Kraus is the third recipient of the ASN MSI Research award. His research focuses on the health benefits of garlic and cardiovascular health. Specifically, Dr. Kraus has demonstrated that the effects of eating garlic on vasodilatation are mediated through hydrogen sulfide. Dr. Kraus is continuing to research garlic and hydrogen sulfide on a cellular and molecular level. Dr. Kraus was a professor and researcher at the University of Alabama for almost 20 years. He is currently doing independent research on garlic. Dr. Kraus has several dozen published papers on the effect of garlic and other bioactive compounds on cardioprotective mechanisms and is recognized internationally for his work.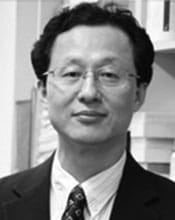 2009: Young-Joon Surh, PhD
Chief and Professor, National Research Laboratory of Molecular Carcinogenesis and Chemoprevention College of Pharmacy, Seoul National University Seoul, Korea
Dr. Surh is the second recipient of the ASN MSI Research Award. He received his doctorate degree from the University of Wisconsin where he studied under James and Elizabeth Miller. His studies focused on metabolic activation of hydroxymethyl polycyclic aromatic hydrocarbons: electrophilic and mutagenic sulfuric acid ester formation, DNA adducts, and carcinogenicity. He served as an assistant professor at the Yale University School of Medicine for three years before accepting a position as professor at Seoul National University in 1996. Dr. Surh has over 150 publications on metabolic activation pathways, inhibitory effects of various naturally occurring components of spices and herbs, and identification of mutagenic and carcinogenic metabolites. His research has demonstrated a commitment to understanding the fundamental scientific mechanisms underlying observations in cell, tissue, animal models, and clinically significant events related to naturally occurring substances. Recent studies have identified molecular targets for chemoprevention of inflammation and inflammatory signaling, as well as cancer chemopreventive effects of antioxidant phytochemicals and chemopreventive agents in functional foods. He has also served on the editorial boards of more than 20 journals in his field.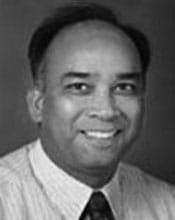 2008: Bharat Aggarwal, Ph.D
Ransom Horne Jr. Endowed Professorship in Cancer Research and Chief of the Cytokine Research Section at the University of Texas M. D. Anderson Cancer in Houston
Dr. Aggarwal is the first recipient of the ASN MSI Research Award. Prior to accepting his current position, Dr. Aggarwal was employed by Genentech Inc., where he discovered TNF-alpha and TNF-beta, essential components of the immune system. The focus of his research is to identify dietary components that suppress inflammation and critical pathways in cancer initiation and progression, including cellular proliferation, apoptosis, invasion and angiogenesis. His group has shown that herbs and spices such as turmeric, red chili, cloves, fennel, ginger, black pepper, basil, and fenugreek have a potential in prevention and treatment of cancer through suppression of inflammatory pathways. His work has been disseminated in nearly 450 peer-reviewed articles and invited reviews published in high impact journals and he has been granted almost 35 patents. Dr. Aggarwal has been listed as one of the "World's Most Highly Cited Immunologists" by the Institute of Scientific Information. He is also a member of the McCormick Science Institute Advisory Board.